First, a big THANK YOU to our awesome customers for making the first ever Terabyte Tuesday sale a great success. The sale exceeded all of our expectations and we're very grateful for the response from the usenet community. Now, we're back with a new Terabyte Tuesday sale today, April 7 2011. We're once again offering 1 Terabyte block usenet accounts for $50 (50% off the normal rate). This is a great way to save on your usenet access costs. The sale runs from 12 AM EST on June 7 until 12 AM EST on June 8. All of our block accounts include access to our world-class retention (currently over 1000 days), completion, and speed. NewsgroupDirect blocks never expire.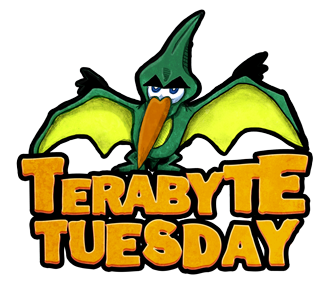 How To Purchase
New customers can simply go to our signup page for the 1000 GB account. Existing block customers can login to our website and click Add Block. Keep reading to find out how to get notified of future sales and qualify to win a free t-shirt.
Mailing List And T-Shirt Giveaway
We had lots of feedback from customers who wanted to be notified of upcoming Terabyte Tuesday promotions. We've heard that feedback and decided to start a dedicated mailing list just for Terabyte Tuesday news. If you are interested in learning about Terabyte Tuesday promotions a little ahead of everyone else then this is the list for you. We hate spam, so we won't bother you with anything unrelated to TB Tuesday. To join the list, simply go to http://bit.ly/TBTuesday.  As a special incentive to join the mailing list we've decided to give away NGD t-shirts to 25 random new subscribers. Winners will be chosen at random and notified about 48 hours after the sale ends.
The Fine Print
The sale runs from 12 AM EST on June 7 until 12 AM EST on June 8. No sale prices will be honored after the sale expires. The sale price is available to both new and existing customers. Sale only applies to 1 Terabyte (1000 Gigabyte) accounts. Coupons (new or existing) do not apply to special rates on Terabyte Tuesday. The only block that is on sale is the 1 TB (1000 GB) block. Any additional blocks purchased will be purchased at the regular rate (unless it's another 1 TB block purchased on a Terabyte Tuesday).
The t-shirt giveaway  will be based on new subscribers to the Terabyte Tuesday mailing list. Only 1 entry to the mailing list per customer. No fake email addresses will be allowed. No purchase necessary to join the list and be eligible for  the t-shirt drawing. Odds are dependent on the number of eligible entries received. Winners will be notified with 48 hours of the end of the sale. T-shirts will be mailed approximately 6-8 weeks later.