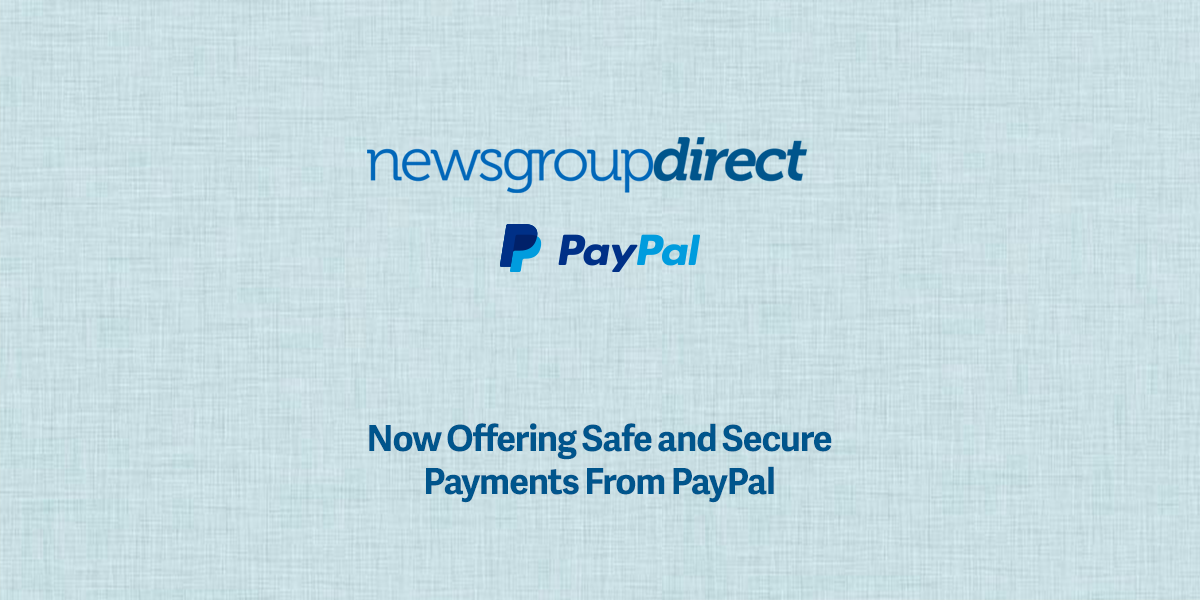 The addition of PayPal, the industry leader in online payments, gives NewsgroupDirect customers another option for paying for usenet access. NewsgroupDirect also accepts all major credit cards as well as European card payments through WorldPay.
PayPal payments are available immediately to new customers. Existing customers will be able to transition to PayPal payments over the next few months.
About NewsgroupDirect
NewsgroupDirect, the world's best usenet company, has been providing premium usenet access since 2004. In addition to now having PayPal as a payment option, NewsgroupDirect customers enjoy the following features:
Access to over 110,000 uncensored usenet newsgroups
Unlimited data transfer
Unthrottled connections
Over 2,580 days of retention in all newsgroups
Discounts on Ghost Path VPN access
50 256-bit SSL-encrypted connections
Usenet servers in the US, the Netherlands, and Germany
As always, if you have any questions about our service or your usenet account then feel free to contact us at support at newsgroupdirect.com.