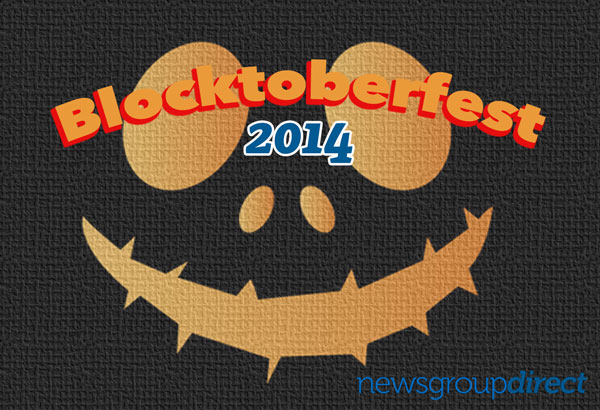 October is here again, and that means it's time for our annual Blocktoberfest sale (our 4th annual, actually). Blocktoberfest is where we celebrate usenet and our customers. Over the next couple of weeks we're going to be offering a few different discounts on our block accounts. Here's a running list of our block deals.
Current: 2 TB blocks for $60. Expires November 5.
EXPIRED: 500 GB blocks for $25. Expires October 23.
We'll be updating this blog post with the latest promos as they go live, but the best way to get notified is to join our email list.
How To Purchase
Sale prices are available to everyone. New customers can simply visit our Pricing page. Existing block customers can login to our website and click Add Block.
Get Notified
Want to be the first in line to find out about Terabyte Tuesday and our other sales? Join our Terabyte Tuesday mailing list. We respect your privacy, so you'll only receive notifications about Terabyte Tuesday and our similar usenet sales.
The Fine Print
Promotions are available until the dates noted above. No sale prices will be honored after the sale expires. The sale prices are available to both new and existing customers. You are free to purchase multiple blocks. Coupons do not apply to sale prices. All blocks receive a 10% allowance for headers, so a 2 TB purchase will actually give you 2.2 TB, or 2,200 GB.