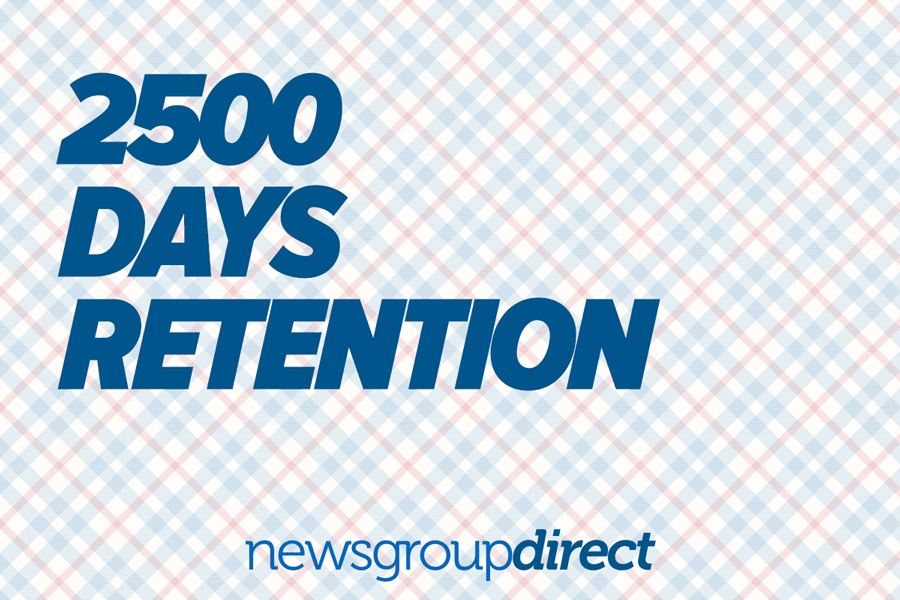 We've reached a huge milestone today by officially hitting 2500 days of usenet retention in our binary newsgroups. 11 years ago, when NGD was just getting started, retention was commonly in the 14-24 day range. It's hard to believe just how far we've come. Vastly improved hard drive technology and dwindling storage costs have made this monumental growth possible.
2500 days of retention is a little hard to comprehend. That means that we haven't deleted any articles because of storage space reasons in 6.85 years or 83 months.
To celebrate the 2500 day milestone we're having a weekend sale on unlimited usenet accounts. You can get unlimited usenet only for $75/year or unlimited usenet plus Ghost Path VPN access for $111/year.
How to Buy
Choose your plan below.
Unlimited Usenet for $75/year (regular price $200/year)
Unlimited Usenet + VPN for $111/year (regular price $249.95)
If you are a current block usenet customer and want to upgrade then please email [email protected] and let our support team set everything up for you.
Stay in Touch
We have a couple of mailing lists, depending on your interests. We won't spam you.
Join our Terabyte Tuesday mailing list if you want to be the first to find out about Terabyte Tuesday and our other awesome promotions.
Join our Happy Hour mailing list if you want to be notified about our lightning sales, where we offer a deep discount for a couple of hours, 3-4 times per month.
The Fine Print
The sale runs until 11:59 PM EDT on June 21. No sale prices will be honored after the sale expires. Current unlimited account subscribers aren't eligible.