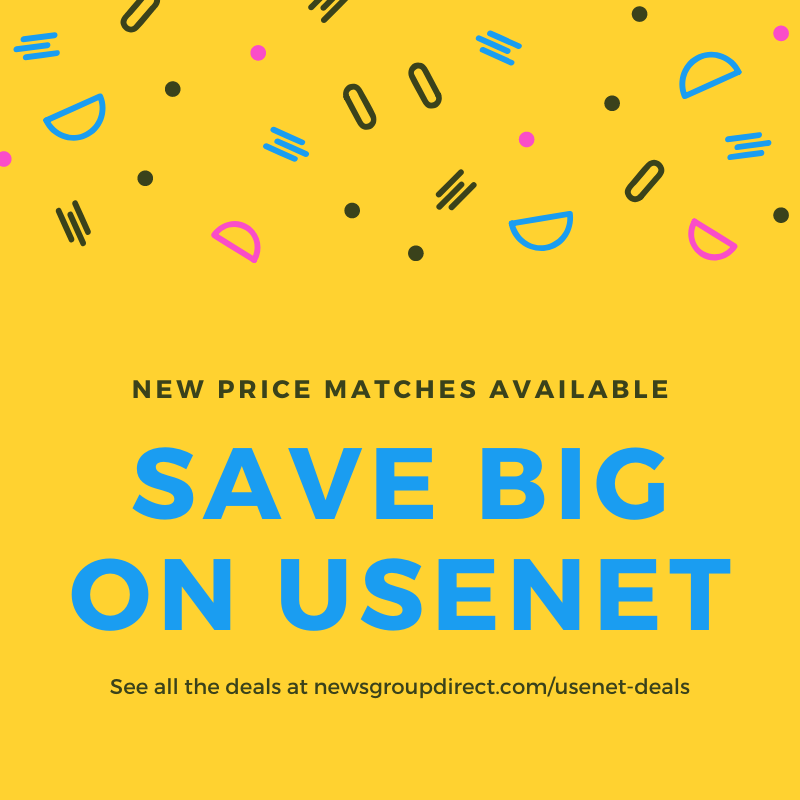 Our sister site, Newsdemon, is celebrating their 15th anniversary with a whole host of usenet deals. We're price matching every one of those deals on our Usenet Deals page.
The first batch of price-matched deals is up right now, including:
7 months of unlimited access for $15
1 year of unlimited access for $30
Monthly unlimited access for $3
1 TB blocks for $7
We continuously update the Usenet Deals page as competitors release new pricing, so check back often to see what's new.