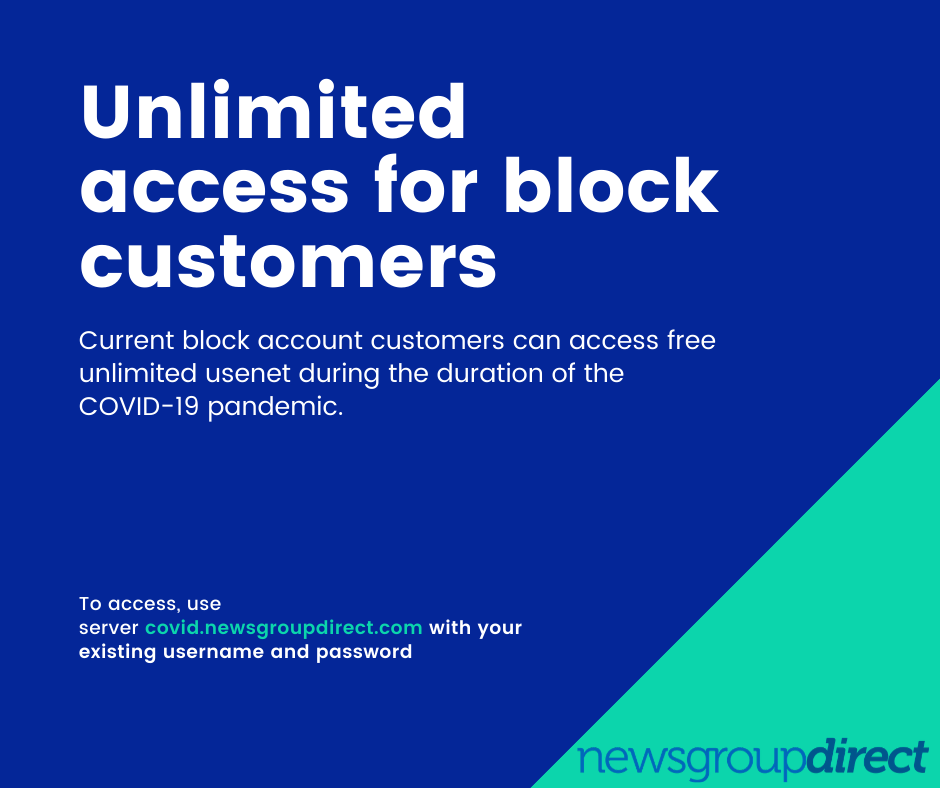 Update: This program has ended. Thanks for your participation!
We're providing our valued block customers with unlimited usenet access during the COVID-19 pandemic.
Who is This For?
Our free access is available for all NGD block customers (current customers and new customers). Unlimited customers should continue to use the existing servers.
How Long Will This Last?
We're not sure. We're planning on at least 2 months from today (April 17). We'll re-evaluate then.
How to Access Free Usenet
The only thing you'll have to change in your configuration is your NNTP address. You'll need to connect to covid.newsgroupdirect.com with your existing username and password. Everything else will stay the same.
Contact [email protected] if you run into any issues.